[Biz Takeouts Lineup] 162: Ravi Naidoo takes us through 21 years of Design Indaba
On the next
Biz Takeouts Marketing & Media radio show
on Thursday, 11 February 2016, from 9-10am, show host Warren Harding starts the show by chatting to founder and managing director of Interactive Africa and Design Indaba, Ravi Naidoo.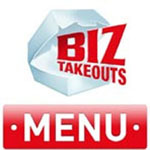 Ravi joins us to talk about the Design Indaba 2016, now in its 21st year, taking place from 17 – 19 February at the Artscape Theater in Cape Town. We look at how the event has grown and changed over the last 21 years and also how Ravi uses the talent and profile of his companies to spearhead projects that also tackle social problems. This is a not-to-be-missed chat.
We then take a closer look at another event taking place on 17 and 18 February at the CTICC in Cape Town, the annual eCommerce Africa Confex. We speak to event organisers, Kinetic Events joint managing directors, Terry Southam and Shannon Mackrill about the event, what attendees can expect and how the e-commerce landscape is changing.
How to listen
Comments or questions
Podcast
A podcast of the show will be available in the Biz Takeouts special section on Biz later during the week.
Bizcommunity.com's Biz Takeouts Marketing & Media radio show takes South Africa's biggest online marketing, media and ad industry platform to the airwaves and gives relevant, useful and interesting insights into all aspects of marketing in SA, Africa and beyond. Each week, the show features the movers and the shakers of the industry, current media trends, upcoming events and brand activities.
For more: