Marketing & Media trends
Industry trends
Marketing Trends sponsored by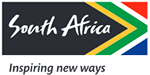 Management-led BEE buy out of Omnigraphics Commercial
A management-led consortium has recently acquired digital printer Omnigraphics Commercial from the Omnigraphics Group. The consortium shareholding includes a 30% black economic empowerment stake, led by prominent businessman, Herman Mashaba, chairman of Leswikeng Minerals, who will fulfil the role of non-executive chairman.
CEO, Jeunene Bell has acquired a personal stake of 40%. The remaining 30% of the shareholding is held by a private equity investor .

"I am delighted at the structure we have in place. It has been a goal of mine to acquire a personal stake in the business. After initiating discussions, I was able, together with the other shareholders, to bring about the acquisition," says Bell.

"This move follows a planned strategic thrust by Omnigraphics Commercial to position itself as the leading digital printer in the country with the best black economic empowerment profile. After having gone through a restructuring exercise, and with the BEE now firmly in place we have emerged streamlined, stronger, more passionate about our business and highly motivated to render a renewed commitment to service excellence, innovation and research and development," she says.

The newly constituted board comprises Jeunene Bell (CEO), Mimi Abdool (financial director) and non-executives, Herman Mashaba (chairman),Tim Modise, Richard Day and Peter Clatworthy.

Mashaba expressed excitement about the acquisition of a stake in Omnigraphics Commercial. "We believe that the opportunities in the digital printing sector are almost limitless and that the industry can truly benefit from the involvement of a strong black empowerment presence. The Omnigraphics Commercial management team is impressive and committed and the entrepreneurial culture within the company, mirrors the values that we at Leswikeng Minerals uphold. A new era has dawned where black entrepreneurs can take their rightful place and we are proud to be at the forefront of this initiative," he says.