Marketing & Media trends
Industry trends
Marketing Trends sponsored by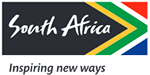 NAB strikes gold in Durban
The Newspaper Advertising Bureau (NAB) has recently acquired the advertising contract for the Rising Sun newspaper group (as a result of the 49% buyout by Caxton Publishers). NAB now delivers a penetration of over 300 000 households each week into the Durban area.
Says Gill Randall, Joint Managing Director, NAB, "The Caxton community newspapers in the area were reaching most segments of the population with high disposable income, through the successful metropolitan stable of newspapers that included the Highway Mail, Berea Mail, Northglen News, Southcoast Sun, Southlands Sun and Queensburgh News, but were unable to tap into the massive spending power of the Asian market."
With the six Rising Sun publications added to our portfolio, NAB offers a combination of newspapers that optimally cover the entire economically active population of metropolitan Durban and its surrounds."
This combined reach is substantially higher than any of NAB's competitors in this area. The Sunday Tribune's circulation is 93 666 whilst the Daily News circulates 52 256 copies. (ABC Jan-Jun 03 – Durban magisterial district (Zone 42)).
In addition, NAB offers the widest reach of the Zulu speaking population in the Durban area. As the advertising representative for the Ilanga newspaper, NAB delivers an unprecedented reach of the Zulu speakers – published bi-weekly, Ilanga's circulation has recently topped 100 000.
"With many advertisers looking to penetrate these markets, sales are picking up rapidly," concludes Randall.
Editorial contact
Owlhurst Communications
Chirene Campbell
Tel: 011-884-2559