Marketing & Media trends
Industry trends
Marketing Trends sponsored by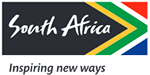 Petrol price to rise by 9 cents
Motorists will be disappointed to learn that all grades of petrol will rise by 9 cents a litre this week.
The Energy Department has announced that from Wednesday, 7 September 2011, a litre of petrol will cost R10.18 from R10.09 inland, while it will cost R9.88 from R9.79 at the coast.
The price of diesel 0.05% sulphur and diesel 0.005% sulphur will remain unchanged.
The price of wholesale illuminating paraffin will decrease by 2 cents, while that of illuminating paraffin (SMNRP) will fall by 3 cents.
The maximum retail price for LPGAS will remain unchanged.
According to the department, during the period under review, the average international product prices of petrol, diesel and illuminating paraffin decreased.
SOURCE
SAnews.gov.za is a South African government news service, published by the Government Communication and Information System (GCIS). SAnews.gov.za (formerly BuaNews) was established to provide quick and easy access to articles and feature stories aimed at keeping the public informed about the implementation of government mandates.
Go to:
http://www.sanews.gov.za