Marketing & Media trends
Industry trends
ICT Trends sponsored by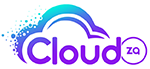 Drinks that will shiver your timbers in 2013
As we emerge from the maddening festive season revelry, scathed or unscathed, there must be many among us still battling to shake off king-size hangovers and barely hanging in there with a drink or two to remove the cobwebs. Having exorcised the goofy-eyed state, we might well ask the question - what will everyone be drinking this year?
The answer, of course, is that many of us will be quaffing the same drinks that we ordinarily enjoy. But drinking trends that have taken hold over the past few years, like ready-mixed cocktails such as mojito and other spirit-based beverages, are certain to spread this year.
Generally consumers seem to be breaking out of traditional drinking patterns, preferring instead to devise their own combinations with the accompaniment of popular spirits like whisky, brandy and even wine.
Hence the advent in 2012 of a few flavoured wines, a la Katemba, Mozambique's popular red-wine-cola concoction of Portuguese origin.
Anel Grobler and Jan Laubscher of popular wine website Spit or Swallow, predict there will be several trends shaping the drinks business this year:
Wines go sweet: Sweet wines will become more popular.
Beer will make a strong presence at top restaurants - Craft beers became extremely trendy during 2012.
Next-level ciders: Local cider growth will continue, thanks to the broad appeal and food-friendly flavour profiles. New flavoured varieties will further bolster the category in both retail and restaurant-bar outlets.
Unexpected flavours in unexpected places: Flavoured vodka became extremely popular last year and during 2013 the trend will spread to different spirit categories such as tequila, rum and whiskies.
Digital drinks: More and more restaurant will move their wine list to digital tablets. Wine, cocktail and beer lists presented on digital tablets put descriptive information, photos and even food-pairing suggestions at guests' fingertips in bars and restaurants.
Beer gardens: The communal experience of the beer garden will go beyond the major markets. The hottest trends in beer, food and socialising will come to life in large open spaces.
Whisky wows: From whisky-flavoured liquors to flavoured whiskys, and from single barrel bourbons to new takes on rye, whisky's appeal will grow.
Well, as some of us battle a clear-eyed vision of the year ahead amid the aftermath of the festive cheer, we should always remember that resolutions made in a state of inebriation are always harder to carry out when sober. Cheers!
Source: Sowetan
SOURCE
For more than two decades, I-Net Bridge has been one of South Africa's preferred electronic providers of innovative solutions, data of the highest calibre, reliable platforms and excellent supporting systems. Our products include workstations, web applications and data feeds packaged with in-depth news and powerful analytical tools empowering clients to make meaningful decisions.
We pride ourselves on our wide variety of in-house skills, encompassing multiple platforms and applications. These skills enable us to not only function as a first class facility, but also design, implement and support all our client needs at a level that confirms I-Net Bridge a leader in its field.
Go to:
http://www.inet.co.za