Marketing & Media trends
Industry trends
ICT Trends sponsored by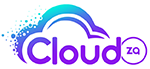 Deputy President in Japan
PRETORIA: Deputy President Cyril Ramaphosa is in Japan on an official visit to promote South Africa as a preferred destination for foreign direct investment and trade. The Deputy President arrived in Tokyo on Saturday supported by a high-level ministerial delegation and captains of industry.
At government level, the delegation includes Minister of Science and Technology Naledi Pandor, Minister of Trade and Industry Rob Davies, Minister of Energy Tina Joemat-Pettersson and Deputy Minister of Agriculture, Forestry and Fisheries Bheki Cele, Deputy Minister of International Relations Nomaindia Mfeketo and Deputy Trade and Industry Minister Mzwandile Masina.
Dr Nono Simelelela, special advisor to the deputy president, senior government officials including deputy director general in the office of the Deputy President Busani Ngcaweni, Ambassador Anil Sooklal and South Africa's ambassador to Japan Mohau Pheko are also part of the delegation.
At a trade level the delegation includes CEO's and chairpersons of South African companies ranging from Coega Development Corporation, NECSA, Transnet, Karanbeef, PPC, KPMG, Maponya Group and a number of other BEE companies.
Reassuring Japan, facilitating growth
According to the presidency, the visit aims to reassure Japanese business that South Africa remains open for business."... The deputy president will brief Japanese investors about South Africa's macro-economic stability, vibrancy and conducive business environment for Japanese business to invest in the country particularly in ventures that can create jobs. This takes place within the context of current national efforts aimed at exploring new and innovative ways of growing the economy."
The visit will also aim to secure commitments from Japan to partner with South Africa in its efforts to combat the scourge of HIV and Aids, Tuberculosis and Malaria.
"Deputy President Ramaphosa will also seek to tap into the vast Japanese expertise and innovative technologies to increase collaboration in the fields of science and technology with a view to attracting essential skills in support of South Africa's training and human resource development," said the presidency.
The two countries will explore partnerships to promote innovation and technology to boost economic growth within the context of the nine-point plan to strengthen the economy.
While in Japan, Deputy President Ramaphosa will seek to strengthen alignment of South Africa and Japan's approach to global issues of mutual concern including the enhancement of multilateral institutions and the reform of global political and economic governance.
The visit is also expected to consolidate the objectives of the African Agenda through the strengthening of the Tokyo International Conference on African Development (TICAD) partnership by promoting increased trade, investment growth and infrastructure development in the continent of Africa.
South Africa continues to act within efforts of the African continent to facilitate African growth through Agenda 2063.
SOURCE
SAnews.gov.za is a South African government news service, published by the Government Communication and Information System (GCIS). SAnews.gov.za (formerly BuaNews) was established to provide quick and easy access to articles and feature stories aimed at keeping the public informed about the implementation of government mandates.
Go to:
http://www.sanews.gov.za
Read more:
PPC
,
Bheki Cele
,
Tina Joemat-Pettersson
,
Coega Development Corporation
,
Naledi Pandor
,
investment growth
,
Nomaindia Mfeketo
,
NECSA
,
create jobs
,
Tokyo International Conference on African Development
,
science and technology
,
Mzwandile Masina
,
global issues
,
innovation and technology
,
innovative technologies