Marketing & Media trends
Industry trends
Marketing Trends sponsored by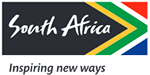 New independent music company launched
The South African music industry has a major new player - in the form of newly formed independent music company, Just Music.
Just Music is the creation of Karl Anderson – until recently the Marketing Director for EMI South Africa's International Division, responsible for several key international record labels, including Capitol, Virgin & Zomba. Anderson – who has more than 12 years experience in the music industry was formerly the A&R/Marketing Director at RPM Record Company (later amalgamated into Gallo Record Company).
It was Anderson's experience as executive judge on the 2002 Coca Cola Popstars talent search (that produced the groups 101 and Afro Z) that rekindled his love of A&R and developing new acts – those parts of the music business that are all about finding, signing, nurturing new talent.
"It's why I got into the music business in the first place," Anderson says, when pressed as to why he's taken the step of forming Just Music. "And the name of the new company is exactly what it's all about – working 'just' music; where music is the sole focus."
Just Music aims to be South Africa's leading independent music business, signing and developing fresh, exciting and dynamic contemporary homegrown talent. And Anderson's belief in the potential of domestic music is undeniable. "Over the past few years we have seen global superstars – like Shakira and t.A.T.u. – emerge from the most unlikely repertoire sources (Colombia and Russia)," he comments. "I firmly believe that it's only a matter of time before we see an exciting new South African act making itself felt on the international stage." Anderson says the force of the independents on the South African stage is unmissable right now. "Look at the recent South African Music Awards and see how many of the nominees & winners were signed to the independents"
The other side of Just Music's focus will be on representing the world's leading independent music labels and artists. Anderson is particularly adept at this having been responsible for EMI South Africa's Independent Repertoire Division (working artists like Faithless, Daniel Beddingfield, Vengaboys, Darude, Eiffel 65 & DJ Otzi as well as labels such as Ministry of Sound, Time & Alphabet City amongst others). Moreover, Anderson gained a reputation as having all important "ears" (for great songs and artists) and the ability to negotiate and execute deals with leading independent music labels whilst he was at RPM Record Company. During that period Anderson signed many labels deals for the South African market including: Tommy Boy, Beggars Banquet, Almo, Hollywood Records, Intercord, Slash, Strictly Rhythm and Rykodisc as well as signing the likes of Faithless, Right Said Fred & Offspring amongst others.
Anderson's deep-seated belief in the power of the independent music scene forms the foundation of his move into creating Just Music. "Just look at Simply Red's latest album – where Mick Hucknall has done everything independently since his departure from Warners and delivered his most successful album in years"
Anderson has a vision for Just Music that is bold, dynamic and hard to fault. "With the consolidation and pending mergers that are taking place globally, I am sure that there are going to be great music company people & artists who will be going the 'indie route' and Just Music will be able to work with those individuals. I have no doubt that we are going to see a mushrooming of new independent music companies worldwide, which will be at the forefront of breaking & discovering some exciting new artists."
Adventurous, bold and with its base firmly in more than a decade of working at two of South Africa's major record companies, Just Music is eyeing pop, rock and urban acts as its first domestic signings, while Anderson will also be looking to sign independent labels and artists for South Africa.
Anderson says. "Ultimately Just Music's vision is to 'break' artists and build long-term careers."

For further information contact: Karl Anderson – .