Marketing & Media trends
Industry trends
Marketing Trends sponsored by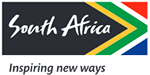 SAARF multi-million research tenders short listed
The short list for the South African Advertising Research Foundation (SAARF) research tenders for the All Media and Products Survey (AMPS), Radio Audience Measurement Survey (RAMS), the self-completion SAARF Products and Brands, Interests and Lifestyles survey, and the survey for the electronic measurement of out of home media has been published.
It features three groups: the Shonigani consortium (Nielsen Media Research in partnership with Plus 94 Harris), Markinor, and African Response, the new business set up by long time industry fundi, Beatrice Khubeka.
Dr Paul Haupt, CEO of SAARF, said, "SAARF was delighted at the level of interest shown in its tenders and the mammoth task of working through the 26 bids received from ten companies by close of tender on March 1st, was done in a record time. The short listed contenders have been advised, and invited to present their proposals for the first four projects in person to the SAARF Tender Sub-committee, following which recommendations will be made to the full SAARF Board for final decision. " The SAARF Tender committee is currently evaluating all possible permutations of the submitted proposals for the first three projects and the most viable ones will be tabled at the forthcoming SAARF Board meeting.
Haupt noted that the fourth research project, the electronic measurement of out of home advertising (SAARF OHMS), would be awarded at a later time.
"As far as the fifth element, the data integration project is concerned, the SAARF Tender Sub-committee agreed to take further council from a world-renowned fusion expert, Steve Wilcox of the UK, who has extensive data fusion experience, particularly in the field of fusing television and other media and products data."
The SAARF Board is expected to award most of the contracts by May, or earlier.
Editorial contact
Fabig & Pead Marketing
Allan Fabiq
Tel. 27 (0)11 646 8739