#CannesLions2018: Entertainment Lions shortlist
The Cannes Lions Entertainment Lions shortlist has been released, with SA seeing five agencies feature in the final round at Cannes Lions 2018!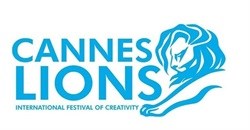 The Entertainment Lions celebrate creativity that turns content into culture - work which captivated in order to cut-through, communicate a brand message or connected with consumers in a new way.
Debbi Vandeven, global CCO of VML is the 2018 Entertainment Lions jury president.
TBWA\Hunt\Lascaris Johannesburg and TBWA Africa, along with Blue Noise Johannesburg, Darling Films Johannesburg, Left Post Production Johannesburg, and The Upstairs Ludus Post Production Johannesburg made it onto both the 'Online fiction', 'Innovation in Branded Content' and 'Talent: Digital and Social' categories for the Joburg Ballet Company's 'Breaking Ballet'.
Y&R South Africa, along with 7Films Cape Town and Big Leap Music & Post Cape Town features in the 'Online: Non-fiction' as well as the 'Sports for Good' category for Surf Shack - Surfing Outreach programme's health medium 'Chasing the Dragon'.
Ogilvy Cape Town also made it onto the 'Live broadcast/live streaming' as well as the 'Sports: Live experience' category, with ABInBev Johannesburg, Audio Militia Johannesburg, 0307 Films Cape Town, Black Ginger Cape Town, Deliverance Post-Production Cape Town, The Workroom Cape Town and Video Cartel Cape Town for the Carling Black Label - Anti Women Abuse Initiative 'Soccer Song For Change'.
VML South Africa (Cape Town), along with Egg Films Cape Town, Vizeum Cape Town, Total Exposure Johannesburg and VWV Group Johannesburg made it onto the 'Excellence in Partnerships with Talent' category for Pernod Ricard alcoholic beverages' 'Absolut One Source Live'.
King James Group Cape Town features in the 'Innovation in Branded Content' category for Sanlam MyChoice Funeral Plan's Uk'Shona KweLanga - A WhatsApp Drama Series.
All the winners will be announced during the Cannes Lions Entertainment track award ceremony from 7pm on Wednesday, 20 June. You can view the Entertainment Lions shortlist in full.
The Festival of Creativity runs from 18 to 22 June 2018, with Cinemark the local representatives of Cannes Lions for SA. Visit www.canneslions.com/ and our Cannes Lions special section for more information.