Marketing & Media trends
Industry trends
ICT Trends sponsored by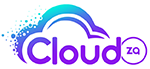 Emilian Popa new CEO Groupon South Africa, founders step down
Emilian Popa has been appointed as the new CEO for Groupon South Africa. With a record of accomplishment of founding and co-founding a number of online retail businesses, he will take the helm of the company, as it continues to transition from a daily deal site to a true online marketplace.
Coinciding with this appointment, Groupon also announced the two founders of its South African business; Daniel Guasco and Wayne Gosling are to step down. After setting up Twangoo from their garage in July 2010, the company was acquired by Groupon after six months and grown by them into the multi-million rand operation it is today.
Roy Blanga, international VP for Northern Europe, said, "Popa is an innovative and passionate leader who greatly understands the needs of both merchants and consumers. He joins us at an exciting time, as we look to shortly roll out both a completely redesigned website and updated mobile apps in South Africa."
His previous roles include leadership roles at Twangoo, Rocket Internet, Africa Internet Accelerator, Zando, 5rooms, Wimdu and Airizu China, DealHayom Israel and Lamoda. He has MBAs from both Columbia Business School and London Business School and over 10 years of consulting experience.