Marketing & Media trends
Industry trends
ICT Trends sponsored by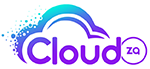 Thinkahead Awards winners' big night!
Members of the South African Graphik Design Council, think, with anchor sponsor Sappi Fine Paper, celebrated on Tuesday night at the Old Fort on Constitution Hill in Johannesburg with the presentation of prizes to the winners of its 2004 thinkahead Awards.

Work entitled "Spitfire" from the portfolio of Jaco Swanepoel
Friends and associates of think as well as staff of participating design institutions and many of the record number of entrants were guests at the event to see the presentation of one Gold portfolio award, nine Silver awards for individual categories and seventeen Merit awards in individual categories.
In his opening remarks, Simon Grose, Marketing Manager - Specification Sales of Sappi Fine Paper, explained, "Despite all predictions to the contrary, print is more powerful today than ever before and the demand for paper for magazines, books and a variety of commercial applications has doubled over the past decade. While our primary interest is to promote print and to ensure that print receives a greater slice of the overall advertising pie, our commitment to the graphic design industry goes well beyond narrow commercial interest and we are pleased to be the sponsors of this valuable educational initiative."
This student awards programme is the only one of its kind in South Africa and was instituted by think to reward talent, encourage excellence in the field of graphic design and help bridge the gap between the academic world and the world of professional practice.

Jaco Swanepoel (centre) from the Red & Yellow School in Cape Town accepts the Gold Award for a Portfolio of work from Veejay Archary (left), think chairperson and Simon Grose (right), marketing manager Sappi Fine Paper
Jaco Swanepoel of the Red and Yellow School in Cape Town won the Gold Award for a Portfolio of work. Veejay Archary, Chairman of think, noting that this is the second year that the top prize has gone to the Red and Yellow School, said, "In view of the fact that the judging is absolutely blind and the judges have no way of knowing the origin of the work nor the identity of the student, this seems to says something about the standard and consistency of tuition that this institution is providing."
The Gold think Certificate presented to Swanepoel was accompanied by prizes to the value of R10,500 donated by sponsors, including Adobe InDesign Software and a full ticket to the 2005 Design Indaba in Cape Town, the new Brands & Branding book from Affinity Publishing, an R800 Voucher compliments of Soviet Jeans, plus a R400 voucher and an Aramis Life hamper from Red Square.
Silver Certificates as well as the new Brand and Branding Book, vouchers from Soviet Jeans and Red Square were given for top design excellence in one of the 13 individual categories of work and were awarded to:
Gordon Bakkes; Animation; (collaboration) Vega School of Brand Communication

Donovan Pugh; Animation; (collaboration) Vega School of Brand Communication

Gordon Bakkes; Digital; Vega School of Brand Communication

Monique Giannikos; Illustration; Durban Institute of Technology

Lin-Marie van Niekerk; Other; Stellenbosch University

Cara Kruger; Packaging; AAA School of Advertising (CT)

Michelle Schaaf; Photography; Cape Technikon

Warren Lewis; Poster Campaign; Red and Yellow School

Thabiso Molefe; Promotional Marketing; AAA School of Advertising (Jhb)

In contrast to the previous year when only one Merit award was given, this year's judges were impressed enough by the quality of the entries to award 17 Merit certificates:
Kobus Fick; Animation; The Open Window School

Jonathan Wolberg; Brochure; The Design School of SA

Natalie Morton; Brochure; Stellenbosch University

Storm Wiggett; Brochure; AAA School of Advertising (CT)

Madeleine Botha; Calendar; Inscape Design College

Natalie Morton; Corporate ID; Stellenbosch University

Anél de Bruyn; Digital; University of Pretoria

Carl Jeppe; Digital; University of Pretoria

Dana Scott; Digital; University of Pretoria

Jonathan Bouwmeester; Illustration; Durban Institute of Technology

Catherine Clarke; Logo; Stellenbosch University

Natalie Morton; Packaging; Stellenbosch University

Brett Montanari; Photography; Durban Institute of Technology

Nicola Brits; Photography; University of Pretoria

Gillian Benjamin; Print Campaign; AAA School of Advertising (CT)

Pieter de Groot; Print Campaign; AAA School of Advertising (CT)

Katharine Davies; Promotional Marketing; Vega School of Brand Communication