Woolworths and the Loeries are providing opportunities at Student Portfolio Day
Woolworths Student Portfolio Day at the 2019 Loeries could be a game changer for students invited to display their work.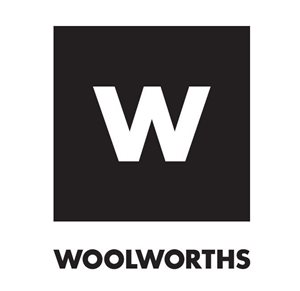 Andrew Human, CEO of the Loeries, explains that "it's the one day of the year when the best communications and advertising students showcase their work all in one place, and it's become so successful that agencies are now pro-actively hiring right from the event." Woolworths will award a one-year internship to a participating student.
Woolworths Student Portfolio Day will give about 50 students from various institutions the opportunity to meet and impress industry leaders and judges from around the world, as well as creatives attending the Loeries DStv Seminar of Creativity. Both events take place on Friday, 23 August 2019, (7am-4pm) at the Durban ICC as part of Loeries Creative Week.
Kate Fordyce
The Woolworths internship will be with their in-house creative agency, and will provide exposure and experience across all creative disciplines and platforms. "The successful candidate will be expected to display ambition, talent and enthusiasm in equal measure," says Kate Fordyce, head of the in-house creative agency at Woolworths.
"Woolworths has long recognised the importance of education to the sustainability and success of our country, our business and our people," says Fordyce. "We're committed to doing all we can to give talented creative youngsters more opportunities to succeed in their careers, and the Student Portfolio Day at the Loeries provides an excellent, interactive platform for showcasing and promoting exceptional creative talent.
Fordyce's expectations of the 2019 Woolworths Student Portfolio Day at Loeries Creative Week includes "work that is confident, fresh and authentic, relevant to culture and zeitgeist, unexpected and memorable."
The Loeries Africa Middle East are the only creative awards in the region to inform the global WARC Creative 100, successor to the prestigious Gunn Report. WARC collates the most important advertising awards from around the world to produce a global list that ranks the most creative companies and campaigns.
In addition to supporting the opportunity and platform for students to showcase talent through the Student Portfolio Day, Woolworths' sponsorship aligns with their broader commitment to education, upliftment and growth, providing a specific opportunity within the creative industry, an area of particular passion for the company.
"We seek to contribute and participate across a number of benefit dimensions, including fundraising for education, improving the health and well-being of children at school, positively impacting the education ecosystem and uplifting for growth through skills development," explains Fordyce.
"We give effect to our commitment through a number of initiatives and partnerships, including the MySchoolMyVillageMyPlanet programme, Educare and Eduplant programmes, and contribution of educator material and support through our Educational Programmes."
Visit the Woolworths website at www.woolworths.co.za, or go to the App Store/Google Play Store to download the Woolies app.
Loeries Creative Week takes place from 22 to 25 August in Durban. Go to loeries.com for more info.<!>
Major Partners of the  Loeries:<!>
    
DStv Media Sales, Gearhouse   
Category Partners:<!>
   
AB InBev, Barron, Brand South Africa, Facebook, Gagasi FM, Google, JCDecaux, Nando's, Tsogo Sun, Vodacom, Woolworths   
   
Additional Partners and Official Suppliers:<!>
   
AAA School of Advertising, Antalis South Africa, Aon South Africa, Backsberg, BEE Online, First Source, Fresh RSVP Guest Logistics, Funk Productions, Gallo Images, Grid Worldwide, Hetzner, Mama Creative, Newsclip, Paygate, Rocketseed, Shared Value Initiative, Shift Social Development,  Vega School, VQI Communications Nigeria   
   
Endorsed by:<!>
  
Association of Communication and Design, Brand Council South Africa, Commercial Producers Association, Creative Circle, EXCA, IAB, South African Institute of Architects, IID   
   
Official Media Partners<!>
   
Between 10and5, Bizcommunity.com, Book of Swag, Brand Communicator Nigeria, Business Insider by Pulse, Campaign Middle East, Film & Event Media, Modern Marketing, Ididtht.com, The Redzone.


Read more:
Tsogo Sun
,
Grid Worldwide
,
AB InBev
,
JCDecaux
,
Aon South Africa
,
Google Play Store
,
Kate Fordyce
,
Additional Partners
,
Category Partners
,
Official Media Partners
,
Official Suppliers