Marketing & Media trends
Industry trends
Marketing Trends sponsored by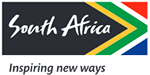 Edcon sponsors 2010 Readathon Programme
The South African clothing retailer Edcon has become title sponsor of the 2010 Readathon Programme, with the theme: "Readers are Leaders".
Implemented by the national literacy organisation, READ Educational Trust, under the auspices of the National Department of Education, the 22nd Readathon launches this week to an anticipated audience of 330 000 educators and over 13 million learners (in former model C and township/rural-based schools) as a prelude to CNA-Readathon Week, which runs from 6 to 10 September, and will include the distribution of books, reading handbooks and materials to over 26 000 South African schools.
Edcon's stakeholder relations manager, Laverne Leibrandt, said: "We are proud to be partnering the READ Foundation and the Department of Education in this important initiative. CNA is about reading and the Readathon campaign complements Edcon's existing Corporate Social Investment strategy, while simultaneously demonstrating our commitment to uplifting South African communities through improved literacy."
Practical tips for teachers, parents and the wider community
Since its launch in 1988, the annual Readathon Programme has become an integral part of promoting reading to learners in schools across the country and has succeeded in securing financial support for reading materials and infrastructure development. Readathon resource packs contain a handbook with practical tips for teachers, parents and the wider community on how to encourage children and adults to read.
READ national director Cynthia Hugo believes that reading is something that people have to practise. "Reading is still the best way of learning. It's not enough just to know how to read, it's as important to love reading and make it part of your life. Readathon's objective is to develop a culture of reading in South Africa and to highlight the importance of literacy in the health of a modern nation," she said.
Prize-giving ceremony
The 2010 CNA-Readathon kicked off yesterday, August 31, at an official opening event at the READ Head Office in Ormonde, Johannesburg, and included a prize-giving ceremony to honour the Grade 4 to Grade 10 winners of the 2009 Readathon competition. The teachers and students from last year's seven winning schools each received a certificate and prize money.
This year, the reading and literacy programme will include various promotions and competitions to attract South African youths to participate, including the use of new media communication mechanisms such as SMSs, blogs and a dedicated Readathon Facebook profile. Teenagers are invited to participate via an SMS novel campaign, while both adults and children can pen their thoughts in one of the 1000 blank journals that were distributed by READ trainers in selected provinces (and CNA outlets) in May.
Said Leibrandt: "The idea is that whoever receives the journal, records an entry and passes it on to the next person until the journal is full. The full journal is either taken to a CNA branch or given to a READ trainer. All journals received will be sent to READ for evaluation with the best entries posted on a special website dedicated to the journals."
CNA store participation
Selected CNA stores will also be participating in Readathon Week by offering various fun and cultural activities that include the attendance of guest authors to read to children from their favourite books. Children in Gauteng can catch authors in CNA branches in the following shopping centres during Readathon Week: Maponya Mall on Monday, 6 September; East Rand Mall on Tuesday, 7 September; and Sandton City on Wednesday, 8 September. Fans of famous author and poet Gcina Mhlope will be able to experience this charismatic storyteller at the Pavillion shopping centre in Durban.
2010 Readathon Week will culminate in a national call to action on Friday, September 10, at 12 noon, when all South Africans are invited to "Stop, Drop and READ" for 10 minutes in support of literacy. The campaign includes a competition in which members of the public can win various prizes by taking a picture of themselves reading and then email or SMS it to Readathon.
For more information, go to www.read.org.za.