1. 2020 Audi R8 – saving of R765,000<!>
According to Mienie, this is the very best automotive deal on offer this Black Friday. "This Audi R8 5.2 V10 Plus Quattro, the fastest production Audi ever, is selling for R2,58 million. This deal is nothing short of sensational," Mienie concludes.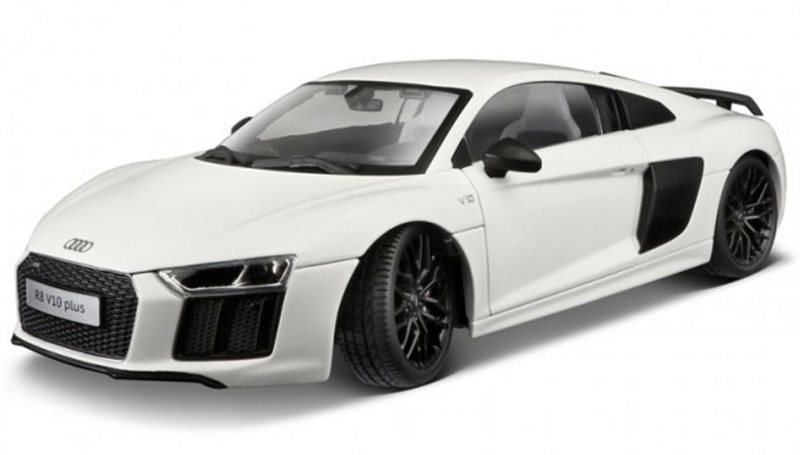 2. 2019 Maserati Ghibli S – saving of R600,100<!>
At its reduced list price of R1,799,900, one buyer will acquire what is arguably Maserati's greatest ever road car.
3. 2019 Ferrari GTC4Lusso – saving of R500,000<!>
The GTC4Lusso is the illustrious successor to the FF. It's selling for an appealing R5,499,999.
4. 2010 Bentley Continental GTC Speed – saving of R450,000<!>
Available for a mere R1,349,999, this vehicle offers a lot. "This convertible, which has done a mere 44,200 km, comes with 20-inch mags, xenon lights, soft close doors, auto fold heated side mirrors, an electric boot lid, heated and climate control front seats and much more… It's a great package," says Mienie.
5. 2015 Aston Martin Vantage – saving of R400,000<!>
Now selling for R1,799,999, at launch this Aston Martin Vantage V12 Vantage S Coupe was the fastest regular production model to ever leave the company's factory.
6. 2019 BMW i8 – saving of R350,000<!>
This i8 Roadster, selling for R2,149,990, is yet another great deal from the BMW stable. It's undoubtedly the most attractive 'green' car on this planet.
7. 2017 BMW 7 Series – saving of R350,000<!>
This BMW 7 Series M760Li xDrive V12 Excellence is now selling for R1,549,990 boasts the 6.6-litre twin-turbo V12 from the Rolls-Royce Wraith, and – at launch – it was the fastest production BMW.
8. 2019 Range Rover Sport – saving of R320,050<!>
This Land Rover Range Rover Sport V8 HSE, now selling for R1,729,950, is a superb buy. The all-aluminium Range Rover flagship, this incredibly luxurious SUV will take you absolutely anywhere and it's the epitome of style
9. 2019 BMW X6 – saving of R312,540<!>
This BMW X6 xDrive40d M Sport is now selling for R1,149,899. This is a very luxurious SUV, which has the added bonus of the higher-spec M Sport trim too.
10. 2013 Ferrari FF – saving of R300,000<!>
This Ferrari has both four-wheel drive and four seats. It is selling for a mere R2,699,999.