After a two-year hiatus, accommodation and flight bookings for Cape Town are back at fever pitch. With the recent release of the Rugby World Cup Sevens tickets online, the city anticipates a bumper season for the beleaguered tourism industry this year.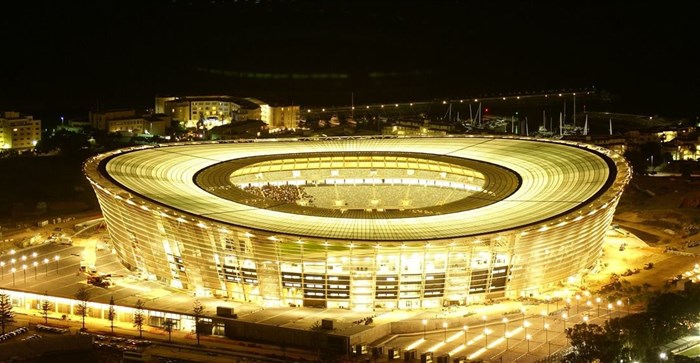 With tens of thousands of fans expected during this three-day event, plans are already underway to ensure an unforgettable Cape Town experience for those who make the trip.
New teams in this year's 7s tournament include Colombia, Korea, and Hong Kong. The tournament presents a good opportunity to boost the traditionally low tourist numbers to the region from these areas.
Getting back on track
The last time the masses enjoyed rugby in South Africa was way back in 2020 just before global shutdowns forced sport behind closed doors. Both the 2020 and 2021 iterations of the RWC 7s tournament fell by the wayside as the restrictions raged on.
Even without the pandemic, South Africa hasn't experienced a showcase of the world's best rugby since 1995, making for an extra special occasion.
What's more, publicity surrounding the event means the world's eyes will focus firmly on South Africa once again.
Now, climbing vaccination levels mean fans can once again cheer their teams on from the sidelines by the time the first whistle blows on 9th September 2022. Even the British Lions tour in 2021 took place behind closed doors providing little benefit to the tourist economy.
It's understandable that excitement is at an all-time high as Cape Town prepares to welcome back tourists en masse at the end of the year.
The benefits of this prestigious event are already showing as ticket sales, accommodation and flight bookings soar for the first time in years, bringing welcome relief to the South African tourism industry.
Getting to the RWC 7s in Cape Town
The tickets are reasonably priced to suit both local and international tourists, starting at just R150. Sales have been exceptionally promising since they became available on February 28th.
Ticket sales reached 60,000 within six hours of going on sale. International airline tickets have followed a similar trend, although local fans wanting to book a flight to Cape Town still have a chance to secure a seat for this busy timeframe.
Those who haven't managed to get a ticket to the game are assured of a fantastic vibe and party atmosphere during the event as well as a chance to enjoy live broadcasts from a number of Cape Town's excellent venues.
Fortunately, Cape Town has ample accommodation to cope with the crowds, but it's essential for fans to book their flights to Cape Town early to avoid disappointment.
What's in store for visitors to the RWC 7s in Cape Town
To ensure a successful, incident-free event, health and safety measures will remain in place throughout the city, and spectators must provide proof of vaccination before attending the matches unless ongoing regulations subside by then.
September is a wonderful time of the year in Cape Town, boasting cool temperatures, clear skies and spectacular greenery after the winter showers.
As such, it's the ideal opportunity for fans to extend their visit further afield to enjoy the lush Winelands, spring blooms of the Karoo and West Coast, and a host of outdoor experiences nearby. This can only bode well for Western Cape tourism as travel deprived travellers descend on the province.
Several other events in the Mother City take place around this time, too. These include food and wine events, wildflower festivals, and the onset of whale watching season, encouraging travellers to plan an extended stay accordingly.
A boost for South African Tourism
Traditionally, events of this nature do much to showcase a destination and promote future tourism. As such, the Rugby World Cup Sevens tournament provides a welcome boost to both Cape Town Tourism and South African Tourism after a particularly difficult phase.
Not only do these events attract international visitors, but previous hosts have found they renew local interest in exploring new destinations.
Image credit: https://pixabay.com/photos/stadium-cape-town-soccer-stadium-1118445/
Sources:
https://www.cabi.org/leisuretourism/news/5360

https://www.iol.co.za/sport/rugby/sevens/tickets-fly-off-the-cyber-shelves-for-rugby-world-cup-sevens-in-cape-town-99e63ec1-7ebf-46f2-9720-b959af37f185

https://www.citizen.co.za/sport/rugby/3015917/all-55000-seats-to-be-filled-for-cape-towns-world-cup-sevens/