Labs, run by ex-Takealot executives, and Superbalist founders, Claude Hanan and Luke Jedeikin, shares in the parent company's new vision to "Create the most remarkable omni-channel experiences for customers". Labs has set its sights on establishing TFG as the biggest and most profitable e-commerce destination on the continent, whilst transforming TFG into a high tech omni-channel retailer. These are bold statements, but according to Hanan, are achievable with the right team, clarity of thought and crisp execution.
The Labs' logo borrows from TFG's current logo, and proud legacy, whilst simultaneously talking to the fast paced and digital-first future that the division is leading the group into.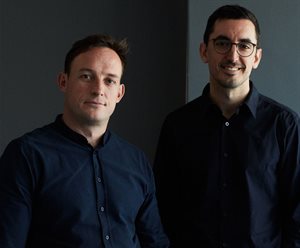 Labs is today a team of over 110 engineers, product managers, data scientists, logistics and operations specialists and digital marketers. "If you look at global R&D spend, a significant portion of spend goes to external entities, 3rd party consultants and advisors. Very little goes towards in-house engineering teams, and this is the difference between a true tech business and a business nibbling at the edges of digital transformation. The ROI on in-house development, when done properly, is incomparable. It's cheaper, and the quality of output is orders of magnitude higher. But you have to have the know-how, and we're lucky to have that."
Labs offer remote positions across all of SA, and will soon be opening a satellite JHB office. Its newly renovated space within the group's Cape Town head office serves as the Labs' HQ.
Earlier this year, Hanan and Jedeikin completed the purchase of Flat Circle, a CT-based app development agency, and they remain on the look-out for M&A opportunities within the SA market. "We believe we're an attractive buyer to SA tech founders because being entrepreneurs allows us to understand what entrepreneurs want post a transaction". Related to this, on the hiring front, Hanan continues: "Talent density is a simple concept but SA corporates typically don't understand it, and it stifles creativity and productivity as a result. We're hyper aware of creating the most desirable high-performance environment within tech in SA, and if we get that right the rest will fall into place".