Let's dive in!
Client | Table Bay Mall | Winter Wilderness Holiday Camp
Scope of work | Campaign design
We love the nostalgic straight out of a children's story book look and feel of the design we did for our client Table Bay Mall for their winter holiday activation for the little ones.
Client | We Sell Flavourz |
Scope of work | Menu refresh
We've added a touch of design magic to the menu designs for two brands under the We Sell Flavourz umbrella. Since our initial menu design for them, their brand has experienced remarkable growth. We are honoured to be a part of their incredible journey of expansion.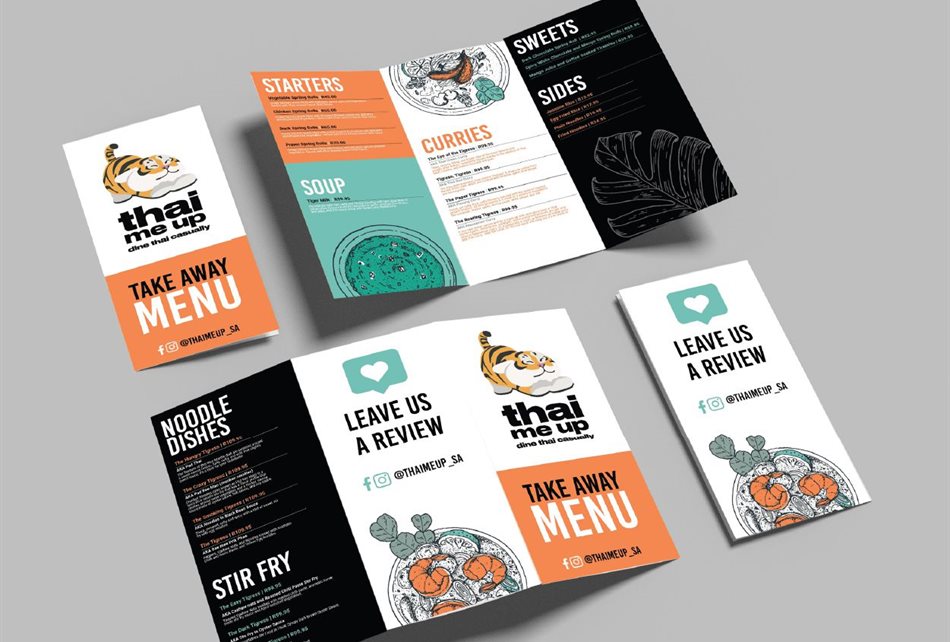 Client | Golden Walk | Follow & Win
Scope of work | Campaign design
This campaign called for a simple yet striking design with a strong call to action to drive the campaign message.
Client | Kapano | Property Sales
Scope of work | Auction brochure
Our design team translated property lingo-heavy information into an easy-to-understand and visual format catering to a broad cross-section of audiences.
Client | Mall of the South | Youth Day
Scope of work | Campaign design
Mall of the South conceptualised an impactful campaign for Youth Month and embraced the incredible talent of our young generation in arts, culture, and entrepreneurship. We went bright and bold to support the campaign concept.
Like what you see? Get in touch, and let's create something wonderful together.
To view more of our work, click here: Design Portfolio.