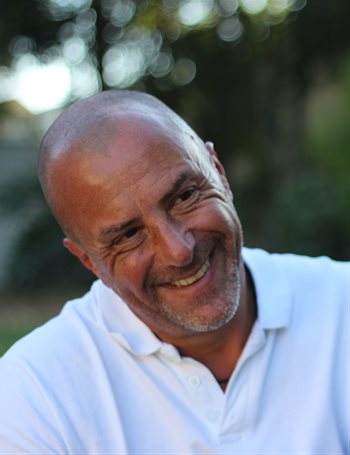 Q:<!> Tell us a bit more about the company, its services, and vision for the future?
A:<!> WayFillian originated out of a passion for making a difference. For creating something special, with a head for business and heart for the world. With roots in both traditional and digital marketing back to the early '90s, we started as a pocket sized team of enthusiasts who had a vision to show their talent worldwide. Over the next two decades, we grew, led, and managed many of the top advertising and marketing agencies in South Africa. Taking this knowledge forward, WayFillian was born. A fresh, newly motivated, 100% independent and locally bred South African agency, with an indomitable spirit to build strong connections with its clients which re-invent the way in which it engages, partners and delivers, and with an aim to turn the traditional agency model on its head. WayFillian originates experiences that transform brands, grow businesses, and create connections with powerful, crafted, creative ideas.
Our ethos is to deliver exceptional value by understanding the requirements and focusing on what's important to a brand. Having over 30 years of collective industry and brand knowledge, our outputs are refreshing and created to inspire, with the main goal to stand out from the rest of the clutter that the communication space has found itself in. No brand or client is too small or too big. Each opportunity needs to be given the same time and attention with the objective of doing something great that the brand, and we, can all be proud of. "Remember that big name brand, it was once a small business which someone believed in, grew and nurtured, we do the same for our clients".
We believe in putting a brand and client first, supported by a wide range of through-the-line services:
Strategy

Creative concept

Content

Social media

Media buying

TV, radio and OOH

Video, photography and animation

Web and app development

Analysis and data
Q:<!> What are your greatest strengths as an individual within your role and what differentiates you as a good leader?
A:<!> I have always stayed true to myself. The saying 'treat others how you would like to be treated' is something I live by in personal life and have done along my professional journey. We are all human beings and mistakes happen, but it's how you learn from them and help grow others within your circle that counts. In my view, a good leader is someone that always stays true to their core, consistent, approachable with the understanding that others have a voice and opinions count.
Q:<!> What differentiates WayFillian as a Brand, Communications & Digital Marketing agency?
A:<!> There was a story many years ago about the USA's first flight to space, they created a task team to come up with a pen that could write upside down due to no gravity. Hours, days and weeks were spent to create a solution which must have been a massive financial investment. When I thought about this, I asked myself why didn't they just use a pencil which would have achieved the same outcome? That's where our motto 'Creativity Takes Courage' comes into play. Often creativity is driven by agency processes, complicated, over thought and ultimately missing the main objective. Frequently a simple and effective idea well within budgets can be achieved and create a significant impact.
Q:<!> How important is company culture to you and what measures do you take to maintain your desired culture?
A:<!> Owning the simplest of businesses, whether it's a coffee shop, restaurant etc., if you as a leader do not understand the value and importance of your team's well-being, then how can you expect them to feel part of a company's vision and values? Practice what you preach, it costs nothing to be nice and you would be amazed by the delivery a team can achieve and the rewarding recognition as a result. Mentor and grow a team to be better than they were when they joined, and leave a legacy of knowledge behind and in front of you.
Q:<!> What are some of the company's most recent achievements?
A:<!> We have recently partnered with both local and international clients, stemming from project based work, to five new annual retainers. I always say to my team, one of the hardest things to do is win a piece of work as there are so many great agencies out there, but the most important thing after winning a pitch is to keep the promise you made when you were awarded the opportunity at the onset.
At WayFillian, we know that relationships are based on trust, exceptional work and always remembering those that believed in you in the first place. We are grateful for the referrals, for our existing relationships (some of which go back over 10 years) and for the new opportunities and clients knocking on our always open door.
Q:<!> Do you have any advice for those starting out in the industry or wanting to start their own agency?
A:<!> Yes, the obvious one: You have to love what you do, you need to live it, enjoy the ups and learn from the downs. It's a saturated industry, so when you get the chance to shine, do exactly that and you will be amazed by what word of mouth can do for your business's growth and yours alone. Pandemic or no pandemic, WayFillian is testament to courage, resilience, bravery and taking a giant leap of faith, belief and hard work.
Stay connected with WayFillian and Ben, head to https://www.wayfillian.co.za/ or follow the company's Facebook, LinkedIn, Instagram accounts.