The first consideration will always be necessity. With the technology at our disposal today, can you achieve your aims without leaving your office instead? Will a conference call or email suffice?
If you're dealing with a hands-on issue, lagging connections and unreliable internet, travel may be the only way to get results. For now, air travel is off the cards but if you have to embark on critical business travel after the lockdown, finding the cheapest flights to Johannesburg from domestic airports is the easy part.
One thing we've learnt about coronavirus as we go along is that it's singularly unpredictable, so one should still exercise caution when travelling in the foreseeable future.
When we've got this latest challenge under control, and we will, the great highway in the sky will open up once again to both business and leisure travellers.
No doubt everyone is going to think twice before they book their tickets though. If you've identified the need for business travel in the future, what can you do to ensure that you don't place yourself, your employees or vulnerable people at risk?
Essential tips for business travelers<!>
These are the steps to take if you're responsible for arranging business travel any time soon:
Is your upcoming trip even possible?
Conduct a risk assessment for all upcoming trips – do the benefits really outweigh the risks? Some of the factors to consider include the employee's health, where they're going, the duration of their trip, the likelihood of community spread in transit or on site.
Postpone, don't cancel, any trips that are too risky. Business owners have a moral responsibility to support travel-related industries at this time.
If you have to cancel, keep a note of any relevant refunds or credits for future use.
Investigate options for solving the purpose of the trip remotely.
Set up new guidelines for travel during the foreseeable future.
Investigate travel options to protect your business in the even to future travel. Source flexible booking options for airline tickets and accommodation that allow for cancellation without penalties.
Get insured against future hiccups. Many vendors offer specialised insurance options for business travel. Spend some time finding one that suits your future needs.
t's important to work with all the relevant internal and external stakeholders during this process to avoid miscommunication and misunderstandings.
Places that are off-limits in the near future
Right now, Gauteng, KwaZulu-Natal and the Western Cape are the hotspots for coronavirus infections, but there's no telling where the virus will take root next.
It's best to exercise caution no matter where or when you plan to travel in the coming months.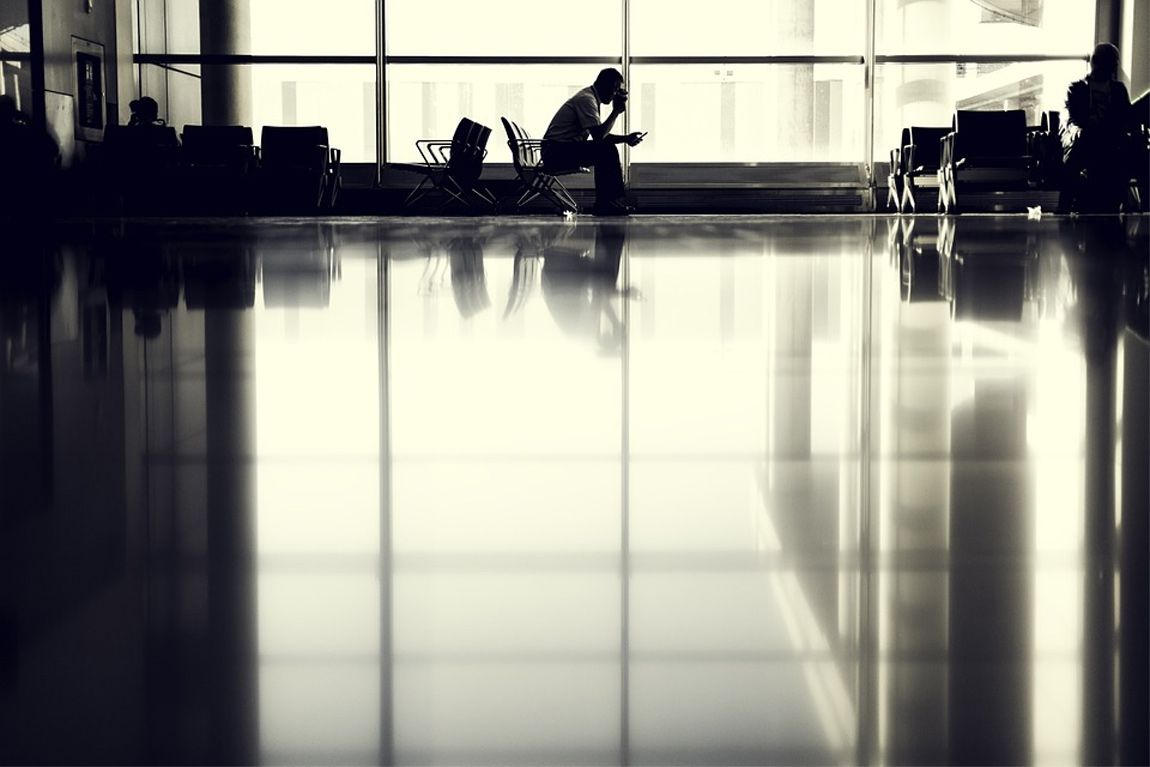 Safety tips for travel in the aftermath of a pandemic<!>
The rules for surviving the coronavirus pandemic won't change when the imminent threat has passed. It only takes one virus to start the problem all over again. If you're going to be traveling soon, follow these basic guidelines:
Wash your hand thoroughly for 20 seconds or more after going out and before eating.
Don't touch your face, no matter what. If you can't resist the urge, wear a face mask to limit your chances of infection.
If you have any flu-like symptoms, stay at home.
Wearing a face mask when you go out in public serves two purposes. It shows you aren't taking any chances when it comes to infecting those around you and shows solidarity with the anti-coronavirus cause.
Social distancing is the new normal – embrace it. Stay at least two metres away from other people as much as you can.
ight now, it's important to prioritise your health to avoid infection. Guard your immune system by getting enough sleep and eating a healthy diet.
When can I travel safely again?<!>
Nobody can give you a definite answer to that question as the coronavirus situation changes every day. Most experts agree that the pandemic should have run its course by September, so don't plan on things being fully up and running before then.
Keep tabs on government notifications for your area, to stay on top of developments for your own region as well as any places you intend travelling.
The way forward
The best thing any of us can do at the moment to safeguard the future of our businesses is to comply with government legislations.
There are many ways to turn this time in isolation into a productive exercise. Enjoy your time away from the fall walls of your office as much as you can while you do everything in your power to keep the wheels of your industry turning in the meantime.
Right now, every individual has to do their part to stop this pandemic in its tracks. No doubt it's going to be difficult for everyone, but we all need to pull together if we ever hope to thrive again.